Growing tips:
In summer we usually water daily, in the morning before the day heats up. Avoid watering in the middle of the day, as water on the leaves can result in the plants getting sunburn.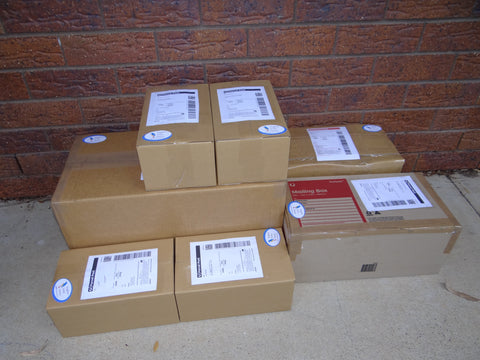 Orchids - perfect for posting!
We specialise in the careful packaging and delivery of live orchids of all sizes. Orchid potting mix is light, and orchids travel exceptionally well.
In Flower this Week
Oncidium Sweet Sugar 'CT-wide'
Buy in store
Mail order orchid nursery
We're a primarily mail order orchid nursery, based in Brisbane's western suburb Kholo, just north of Ipswich. We sell through this website, through eBay, and at orchid shows throughout South East Queensland and beyond.